Student Testimonials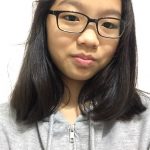 I could remember the time before I joined the English tuition class at Stepping Stone Study Centre,  I did badly in English. It was almost impossible for me to score an A for English. However, after I have joined the English tuition class, my grades for English went up and I have improved a lot. Although Mr Wong can be fierce at times, he would also joke around with the class. I really love Mr Wong's teaching method as it has benefited me a lot. I definitely did not regret enrolling into his English tuition class.
Chan Zhi Ying
West View Primary School
Aggregate Score : 240  (2017)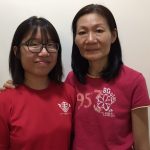 After getting a D7 for my English for my SA1 results back in 2013, my mom referred me to Stepping Stones Study Centre for English tuition. I was tutored by Mrs Wong from Secondary 1 to 4, and she was very patient when teaching me. Also, she made special arrangements for me out of the stipulated class timing when I wasn't available to attend the usual class due to CCA commitments. Thanks to her, I was able to achieve an A2 for my GCE 'O' Level English Language Exams. Thank you, Mrs Wong and Stepping Stones Study Centre!
Wong Ja Cynn
Chung Cheng High School
English A2 – O Level (2016)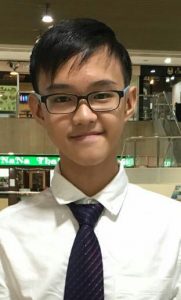 My previous 10 years in Stepping Stones Study Centre is truly a fantastic experience. When learning new concepts to tackle questions, the teachers usually use stories and interesting materials like pictures to keep the class engaged and to allow us to better keep track of what the teacher is explaining. We also use Google Slides in class as it is more beneficial than handing in work via hard copy as it is faster, more convenient and organized. The documents in Google Slides contain the information and notes that we have gone through in class and this allowed me to go back and revise. The teachers there, like Mr Wong, are engaging and grabs the attention of the students throughout the lesson and therefore I can understand comprehensively what is being explained in class.
Koh Yan Khang
Fajar Secondary School
English  A2 – O Level (2016)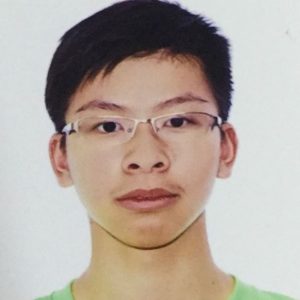 Stepping Stones helped me further develop my strengths in my subjects and allowed me to sustain my ability to do well in them through constant practice and advices from the teachers.  The teachers in Stepping Stones are also very patient and caring as well.
Quek Ren Jie
West Spring Secondary School
E-Math  A1 & A-Math  B3 – O level
In my four years under Mr Wong, it has been a wonderful experience.  He always encourages us students to do better.  He keeps coming up with new teaching methods to help us improve our English which I'm extremely thankful for.  I'm glad that I have come to Stepping Stones as my English has improved tremendously.
Alicia Choa
Zhenghua Secondary
English B3 – O level
Mrs Chan has the utmost amount of patience.  Never have I seen her scolding her students.  Also, she will take the extra effort to print exam papers if her students request for more.  Mrs Chan will always make sure her students completely understand their work.  She helped me a lot throughout my secondary school life.  Without her, I doubt I can maintain my grades.  Thank you, Mrs Chan, you are the best teacher ever!
Yong Ai Qi
Fajar Secondary
E-Math A1 & A-Math B3 – O level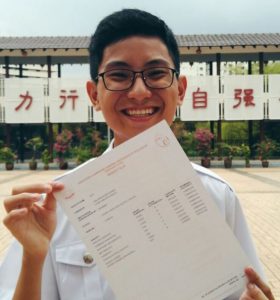 My journey with Mathematics in Secondary Three was not a smooth sailing one, I was failing Additional Mathematics the entire year. In every class test and major examination, I would score an F9 grade, and my grades for Elementary Mathematics weren't very outstanding either. That was until my friends and family introduced me to Stepping Stones Study Centre! My teacher, Mrs Chan, is very patient with me and she simplified all the abstract Math concepts so that I could finally be independent in my work and could even teach my friends in school! She also taught me fun and interest methods to solve different types of questions. By mid Sec 4, I am confident in both A and E Math. But the most important aspect of Stepping Stones that sets it apart from most tuition centre is the welcoming feel that the staffs give, and the teachers are dedicated and constantly encouraging the students to score better heights! And eventually, I scored a B3 for Additional Mathematics and an A2 for Elementary Mathematics in my GCE 'O' Levels! Thank you Stepping Stones!!
Agabus Tan Geng Suen
Chung Cheng High School
E-Math A2 & A-Math B3 – O Level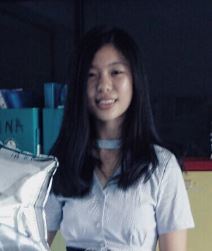 During my Secondary 3 to 4 days, I have always been scoring a C6 for English. Thanks to Mr Wong who has never given up on me and has always given his best in teaching the class, I was able to score a B3 for my English in my O levels! Mr Wong is always willing to teach us and mark our work even the tuition lessons are over unlike teachers from other tuition centres. During lessons, we are also encouraged to bring our own laptops as we have to submit our work via Google Slides. We will then be given time to complete our assignments in class so that our work can be shared with others online and they too will be able to learn through our strength and weaknesses. Compared to submitting our work via hard copies, this is a much more time efficient as our work is marked and gone through by Mr Wong instantly thus we are able to finish our work faster and Mr Wong is also be given more time to mark our work.
Special Thanks to Mr Wong for helping me improve my English and achieve my goals.
Toh Xiu Qing
Chua Chu Kang Secondary School
English B3 – O Level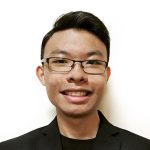 Before enrolling into Stepping Stones Study Centre, my grades were rather poor for Chemistry and English. It was definitely not a pleasant sight at all. After being a student there for over 3 years, my grades improved tremendously. Mr Lex, my chemistry teacher made lessons really fun and enjoyable and he delivers the lessons really well. I've always looked forward to his lessons. Mr Wong, my English teacher has always have faith in me and never fails to push students to maximise their fullest potential in English. Now that I had completed and received my GCE N(A) Level results in 2016, I'm proud to announce that I've achieved grade 2 and 1 for both English and Combined sciences, chemistry respectively. Thank you Mr Wong and Mr Lex for your tutelage!
Forrest Yau
West Spring Secondary School
ELB3 – 5 points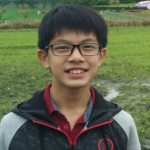 Three years ago, I was very weak in English and was even afraid of it. So, I decided to have tuition in Stepping Stones. Mrs Wong is a very caring and hardworking teacher. She is very experienced with the PSLE curriculum and always goes an extra mile to help her students. My English language has improved tremendously under her coaching, scoring a A* in the recent PSLE!A big thumbs-up to Stepping Stones, thank you Mrs Wong!
Gaw Ban Seng
Nanyang Pri School
PSLE Aggregate Score – 279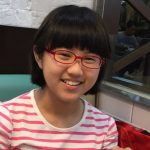 I'm very grateful to the teachers at Stepping Stones Study Centre for always supporting me on my path to secondary school and helping me to shine as bright as a star. The teachers are very patient and give recognition to each child for their efforts. I have no doubt benefited from studying there, be it academically or mentally. I had also recommended this tuition centre to my peers and they found it very useful.
Celestar Hong
Zheng Hua Primary School
PSLE Aggregate Score 265
Enlisting into Nanyang Girls IP
I joined "Stepping Stones" only during P6, I wish I had joined in earlier. Due to supplementary lessons at school and other tuitions, I had enrolled for the Comprehension and Composition session only, as they were my weakest areas and I was consistently getting only 75-78 marks in my English because of that.
However, after joining Mr Wong's class, my scores improved in both my SA1 and prelims. I was extremely fortunate to get many new creative ideas for my compositions and also my way of comprehending passages improved tremendously.
The highlight was the PSLE Sprint Session which Mr Wong conducted in August/September 2016 for 8 weeks covering all the topics learnt. It was a three hour session on Sundays .I was very lucky to be in this programme and I can't thank Mr Wong enough for having accommodated me although I had missed the registration deadline owing to clash of tuition schedule. He was very understanding to include me and I believe, that was the best thing that happened to me before my PSLE!
After the Sprint session, Mr Wong even presented all of us with a "special pen", for the PSLE Exam! He was so concerned about us and called us one day before our PSLE exam to give some valuable tips and pointers.
Although I found my English PSLE paper quite challenging, I was able to get an "A" despite the paper being very difficult.
By going to Stepping Stones, I was able to further my knowledge and take my English to the next level and at the same time have fun! It is indeed a "Stepping Stone" to the path of success.
Sometimes, Mr Wong became very strict especially when PSLE was approaching but all the scoldings came as a blessing and I was able to give my best in PSLE. I have learnt a lot from you, Mr Wong, and I hope to carry it forward and strive for the best in my Secondary School also.
Thank you once again Mr Wong!
Visruth Vivekanand
Zhenghua Primary School
PSLE Aggregate Score – 259
Enrolling into IP at ACS Independent
I have been a student of Stepping Stones Study Centre since primary five. I was quite weak in Science and had been scoring low B's but after joining Stepping Stones Study Centre, I improved from low B's to A's. I used to have little interest in Science but after having tuition classes with them, I developed interest in Science. I looked forward to attending Science classes as one of the teacher, Mr Lye really peaked my interest. During each lesson, he would ask us a question in which we have never learnt before and were out of our syllables. Through each question, I gained knowledge and even had advantages during Science examinations. For English lessons, I was taught by Mr Wong. He would highlight key points for us to look out for. After I joined his compo and comprehension class, I improved a lot. I would now score 30-36 for compo's in school and score 13-17 for comprehensions. I managed to score an A in my PSLE English too.
Natalie Yeo
ZhengHua Primary School
PSLE Aggregate Score 227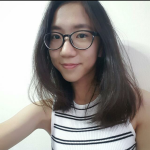 I joined Stepping Stones when I was 6 and I would say it has been an extremely fruitful journey being here. Stepping Stones has helped me attain grades I never thought I could. English was never my forte, but under Mr Wong's teaching, I improved.
I even started appreciating the language! When I first joined Mr Wong's class, my English was rather bad. However, Mr Wong provided me with many intensive grammar lessons to build a strong foundation for the language and my English has improved ever since.

Show More
Mr Leong taught me Mathematics and Additional Mathematics in all 4 years of my secondary school life. He has helped me through all my doubts, never showing a sign of anger, and never once has he given up on me. Although my Additional Mathematics was really poor, he taught me patiently and made sure I understand everything before moving on to the next chapter or question.
Throughout my 10 years in Stepping Stones, I have come to a realization that the tutors here are not only educators, but they are also your peers. They listen to your problems and will try their best to help you whenever possible. They will also go the extra mile to provide only the best materials and lessons for their students. Fortunately, lessons here are never boring. The tutors will always add a touch of humour into the lesson so as to liven the mood up a bit. Thank you Mr Wong and Mr Leong for your guidance and for always being patient with me. I have definitely enjoyed every bit of my journey here. Thank you Stepping Stones for all the wonderful memories!

Show Less
– Ng Le Ting, Secondary 4 (Zheng Hua Secondary School)
L1 R4 – 7
I have been with Stepping Stones since Primary 2. That makes it 9 years with the centre and 8 years with Mr Wong! I was never the one to request to enroll into the extra tuition classes. Even my mother was surprised when I requested that I continue my classes with Stepping Stones even when I was given the option to choose!
Show More
I am blessed to have Mr Wong to be able to guide me since young and hence I have built a strong foundation for the English Language. Mr Wong is patient and always understands our needs and our problems, such as too much school work, as we progressed in our studies. He is also one who is very dedicated to his students and is sure to make every lesson worth looking forward to.
Show Less
– Lai Jun Xiang, Secondary 4
The teachers in Stepping Stones Study Centre teach us useful techniques that are easy to learn. They teach in a way that makes me want to learn more. Lessons are never boring and I always find myself looking forward to attend their lessons. When PSLE drew nearer, they were even willing to give us free lessons!
Show More
During the PSLE workshop, we definitely learn more about how to score well in ENGLISH. Knowing that we are all feeling stressed, Mr Wong, the principal, always finds ways to add laughter to the class and to motivate us too. Other than that, he also teaches us some core values that are important in life. The teachers here gave me confidence which I would never be able to get by myself. Only with their continuous support and teaching can I get such good results. Thank you Stepping Stones!
Show Less
From – Chang Wan Qing (Agg. 252) – Greenridge Primary School
Dear Mr Wong and teachers from Stepping Stones Study Centre, thank you for all your care and guidance. Deep down in my heart, all of you are dedicated to teaching and imparting skills to fellow students and very committed too. All of you are patient and my good PSLE grades are the results of your wonderful and unique way of educating your students. My English language has improved tremendously as well as my science knowledge. Thank you teachers for providing me with an amazing and memorable year at stepping stones tuition centre and I had really learnt a lot from this significantly different and special tuition centre. Sign up here at Stepping Stones Study Centre for a fun and fruitful time and you will surely reap the fruits of your labour.
Tey Yung Sen
ZhengHua Primary School
Parent Testimonials
It had been enriching years for my 3 children at Stepping  Stones Study Centre. My eldest started with the Centre since she was Pri One 8 years ago. We went to Stepping Stones out of convenient. However, over time, as we get to know the teachers and staffs well, especially with Mr Wong, the Principal of Stepping Stones, we had built a rapport. I was able to communicate with him whenever I needed help in my children's work or other advice. He will not hesitate to respond to my queries and even when my children texted him for help, he replied too. What he has done has gone beyond classroom learning.
My youngest boy who is currently in Pri 5 is still being taught by Mr Wong. He enjoys his class very much though Mr Wong can be very strict at times. In fact, my 3 children enjoy Mr Wong's lesson. He is humorous and his lessons are never boring. My children always look forward to his lesson very much. I am glad that they had joined Stepping Stones and I feel at ease to have sent my children to the centre because I know they will be well taken care by Mr Wong. Thumb up, Mr Wong.
Parents of Ling Hui, Ming Shin & Ming Kai.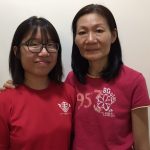 I am very grateful to Stepping Stones Study Centre for motivating my daughter to do well in her English, and ultimately improving her English grades from a fail to a distinction! Thank you, Stepping Stones!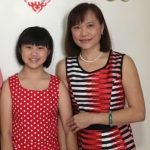 I'm really thankful to Stepping Stones Study Centre for helping my daughter to pass her PSLE with flying colours and helping to pull up her marks for her English and Science subjects, which she has achieved an 'A' and an 'A*' respectively. The teachers are very understanding and take great care of every student. The lessons are engaging and my daughter always tells me that she has had fun and has learnt a lot after every lesson. She always looks forward to the next lesson. I will definitely recommend this tuition centre to my relatives and friends.
Mrs Janice Hong – mother of Celestar Hong (Zheng Hua Primary School)
Aggregate Score 265
Enlisting into NanYang Girls Integrated Programme
Although Mr Wong is strict, he is understanding and takes the effort to ensure every student in class is on track and emotional well-being is accounted for. He also goes the extra mile to give free lesson for PSLE revision. Thank you for the effort in giving the best to each and every student, Mr Wong.
– Mother of Ong Si Yin
I would have no hesitation to recommend my friends over to Stepping Stones as I knew from the past few years of sending my daughter here, that the teachers in this tuition centre are diligent and dedicated to their job.
Show More
The lessons she attended were in a friendly, caring and enjoyable environment in which she enjoyed tremendously. Over the past few years, my daughter has improved significantly in her 3 subjects which she attended for tuition. I would like to take this opportunity to thank the teachers of this centre for teaching her in a fun environment that she likes. Overall, we were delighted of the tuitions and the positive results that were achieved.
Show Less
– Mr Chua (Parents of Bernice Chua)
My 4 children had been studying in Stepping Stones since young. During that time, my eldest daughter, Pui Mun and my second daughter, Wai Mun, were having their tuition in other tuition centre.
Show More
In year 2006, Mr Wong came to Greenridge Primary School to have a speech about the PSLE Final Sprint. Pui Mun was inspired by your speech that she went to Stepping Stones Study Centre to enroll all 4 subjects in the PSLE Final Sprint Revision Classes.
The next year, her sister, Wai Mun was also enrolled to Stepping Stones for tuition. Both of them liked the way you taught and stay on till they finished Secondary School tuition. As for my third son, Chun Mun was taught by you when he was in Primary 3 till Secondary 3.
I remember during the past registration, in order to enroll into their favourite teacher, Mr Wong, I have to be in the centre very early to register in his class. But now the registration system had been changed.
Mr Wong is a teacher with great passion in teaching. Although he is strict, he can be humorous at times. You also gave them free and extra lessons before PSLE examination.
I am glad and happy that my fourth son, Weng Mun had done exceptionally well in his PSLE examination.
I would like to take this opportunity to thank Mr Wong, Mrs Wong, Mr Leong and Mdm Wu for their great effort for helping my son, Weng Mun to achieve aggregated score of 250 in his PSLE.
Show Less
– Mrs Chia (Parents of Chia Weng Mun)
I first came to learn about Stepping Stones Study Centre through my neighbour whose children are enrolled in the courses offered here. While Justina has always been an above-average student in school, there were still some doubts that arose occasionally in the course of her studies. With a conducive environment for teaching and learning, the educators at Stepping Stones have aided Justina tremendously by guiding her in her quest for answers to the problems she faced in her studies.
Show More
She is walked through step-by-step thinking processes with explanations and reasoning guiding each stage.
Stepping Stones has also become another avenue for Justina to further increase her knowledge on certain topics being taught in school. Using various mediums to teach different topics, the educators have been encouraging and engaging their students in critical thinking skills. This provides a refreshing point-of-view from which the lesson can be taught.
Lessons in various subjects coupled with the many classes offered per week provide both convenience and flexibility to a student's schedule. The teachers are professional and approachable, enhancing a student's learning experience.
The Centre has left me with a very good impression, and I believe it will continue to excel with its excellent programmes and professional educators.
Show Less
– Mrs Thong (mother of Justina Thong)